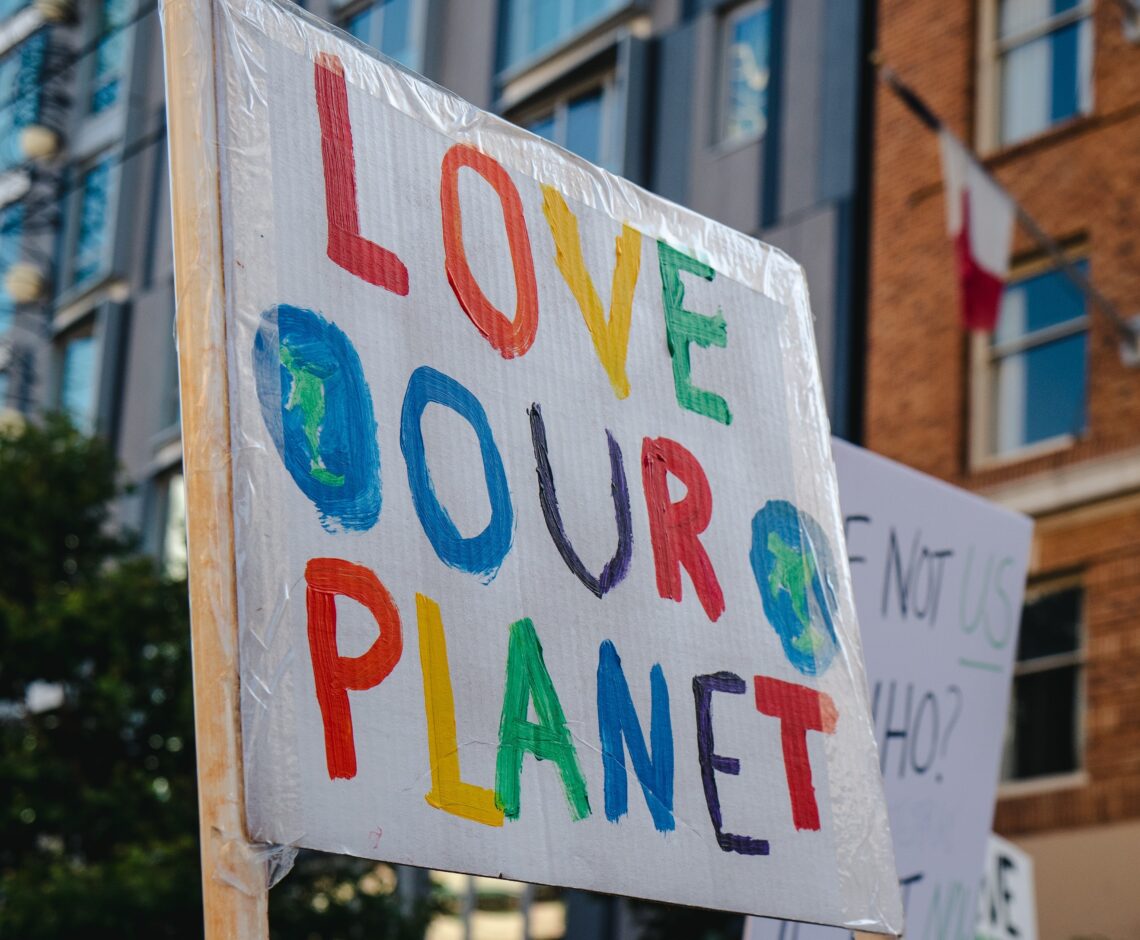 Waking up to creation's cry
Clare Campbell offers a myriad of practical ideas for turning a papal document into a plan for action to save the world.
One of the most positive signs of our times is that more and more people are waking up to their responsibility to be stewards and not just exploiters of creation. In his 2015 encyclical Laudato' Si', perhaps the most radical document to come out of the Vatican in hundreds of years, Pope Francis calls on us to take greater care of the planet  – 'our common home', as he calls it – and 'to hear both the cry of the earth and the cry of the poor'.  
Yes, it's true: ever more people are acknowledging their role in responding to the climate crisis. From garden projects to prayer vigils, there has been a great level of action in communities across the world.  
Our children are using their creativity to try to live a simpler and more sustainable lifestyle. As Greta Thunberg put it so memorably at the COP24 UN Climate Conference, "We have not come here to beg world leaders to care. We have come to let them know change is coming." 
In my local area children and church goers have held prayer vigils inspired by Laudato Si'. During the vigils, there has been time for prayer and reflection and the children and parishioners have used the opportunity to reflect on our condition as stewards of God's earth, protecting our common home. 
Our schools and parishes have also been busy, trying to become more sustainable. Children have been selling bird and bat boxes which help to develop local biodiversity and have been holding collections for local food banks. They have also taken the lead in speaking to their wider community about sustainable living and have been working towards the LiveSimply awards for sustainability promoted by the Catholic charity CAFOD, which are a wonderful challenge for a school community.
Reducing the carbon footprint of a school by cultivating school gardens allows young people to grow their own fruit, vegetables and herbs for the school canteen and for the local community to eat.

 
The gardens also give children direct contact with nature's growth process, something which many from urban contexts might not have an opportunity to experience, and helps them appreciate the hard work required to produce food. It doesn't simply appear magically on shop shelves! 
Another way to care for our common home is by installing beehives in school and church grounds. A natural tree-hive can be a safe way to install a hive, which can then be left to nature. It requires no bee-keepers and it is situated up high away from the children. So no danger!
Parishes and schools have also rallied around to make their own eco-bricks so that single-use plastic won't go to waste. The eco-bricks can then be used to make raised beds for school gardens.
Global healing groups have been set up and inspired to act after hearing the message of Laudato Si'. Lawns have been converted into wildflower gardens to attract bees and butterflies.
But If all these changes seem too overwhelming, try focusing on one simple aspect of sustainability each month. For example, one month reflect on the use of water, or think about how we can live with less plastic or improve our recycling habits.  
Last year our school took part in Enviro-Lent where every day during Lent we reflected on a piece of scripture about stewardship of God's world. We considered a biblical passage and then undertook a daily Enviro-Lent challenge, such as each child being involved in the #trashtag challenge where they cleaned up their local area.  
Other challenges included reducing our water, paper and electricity use; improving our recycling habits; writing to MPs about air or water pollution; taking part in Earth Hour; eating less meat; and the four 'Rs' – reducing, reusing, recycling and re-wilding.  
The children loved being involved in the challenges and Laudato Si' has really shaped our whole curriculum. Stewardship of God's world is an ongoing topic for the whole school  in our Social, Moral, Spiritual and Cultural Education classes. We also have 'eco-heroes' who take their roles in leading on sustainability in school very seriously.  
The best and most memorable lessons for our children are often the ones taught by the children themselves.
Children are so passionate about climate change because it is their future which is being compromised.  

 
Children have a keen sense of justice and they can get straight to the point, without getting side-tracked by adult or political concerns. They know that the exploitation of our planet's natural resources is wrong but that small changes can make a big difference.
More than expecting a few people on the planet to make major changes, we need millions of people making small changes. With this spirit, our work on Enviro-Lent was a beautiful way to tackle complicated, massive global issues in a child-friendly way.  For as Nelson Mandela rightly said: "Education is the most powerful weapon which you can use to change the world."
Isn't it time that we all began to ask ourselves what we can do in our home, school or parish to live more sustainably?
I for one am inspired by these powerful words of Jack Layton: "My friends, love is better than anger. Hope is better than fear. Optimism is better than despair. So let us be loving, hopeful and optimistic. And we will change the world." Likewise, Mahatma Gandhi rightly told us: "You must be the change you wish to see in the world." And he knew a thing or two about effecting change against all the odds.  
But perhaps the most powerful idea of all comes from that great Catholic saint and friend of the poor, Mother Teresa of Calcutta. She once said: "I used to pray that God would feed the hungry, or do this or do that, but now I pray that he will guide me to do whatever I'm supposed to do, what I can do. I used to pray for answers, but now I'm praying for strength. I used to believe that prayer changes things, but now I know prayer changes us and we change things."
Like what you've read? Consider supporting the work of Adamah by making a donation and help us keep exploring life's big (and not so big) issues!