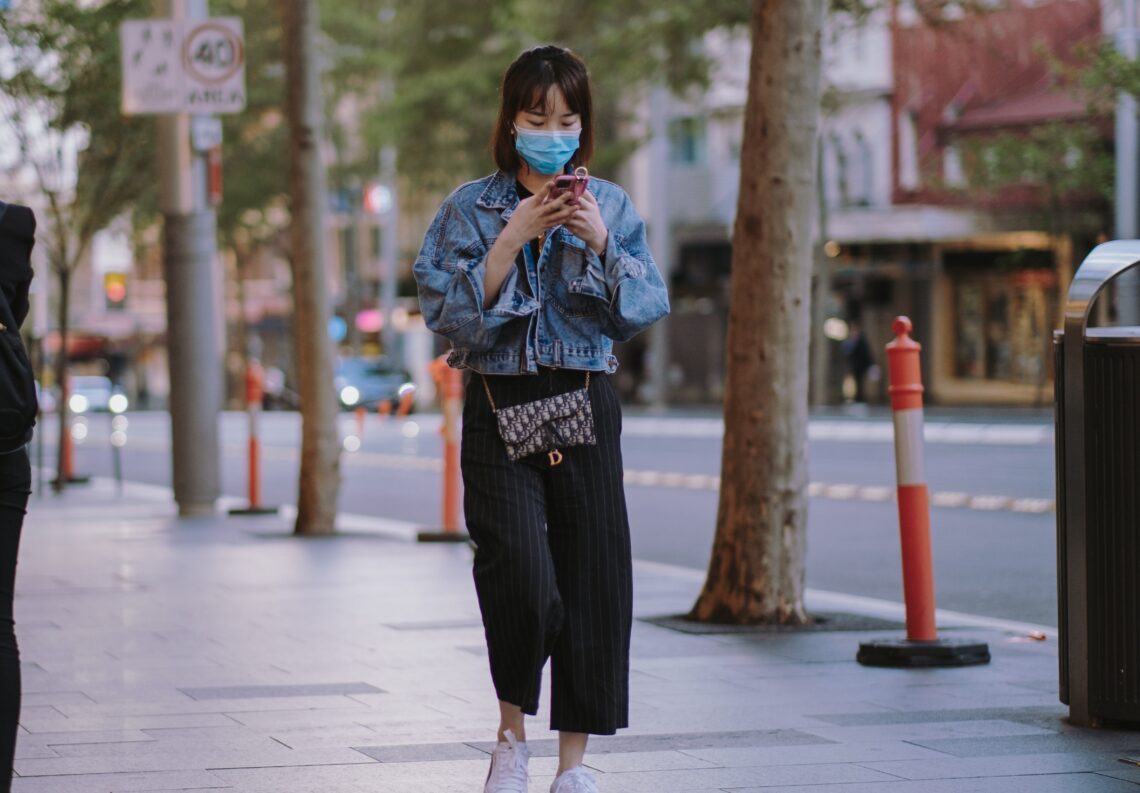 It's cool to be Asian, but don't mention the virus!
Grace Choi examines the media's love-hate relationship with East Asian people and culture.
There have been two moments in recent history when I confess that, as a Korean,  I have been overwhelmed with national pride: the 2020 Academy Awards, and the 2018 World Cup when South Korea knocked out Germany with two goals scored in extra time.
Parasite's four Oscar sweep in February 2020 was a monumental triumph in the world of cinema, going down in history as the first non-English language film to win Best Picture Oscar. Bong Joon-ho, the second Asian director ever to win Best Director, received the highest of praise and it seemed like the international success of his film marked the beginning of a new springtime for Asian cinema.. 
Looking back, my high hopes for positive Asian representation across society seemed boundless, but as the spread of COVID-19 in the UK worsened and the word 'lockdown' began floating around just a few weeks later, things changed. Radically. There was a sudden suspicion of Asian people. We were to be avoided. We were somehow 'unclean'. It was an abrupt change after the jubilation of the Oscars.
Since the start of the pandemic in November 2019, attacks against East and South East Asians  (ESEA) in the UK have risen almost 50%. This number reaches 1200% in some Californian counties. The celebration of Parasite's success and the appreciation of Asian creativity was quickly replaced with suspicion – conversations at school shifted towards uneasiness, with one teacher proclaiming her discomfort at seeing 'Asian tourists' on the London underground. 
Social media news accounts like NextShark uploaded regular articles about attacks against East Asian people and I, like other Asians, was forced to confront my fear of being harassed in public as well as sharing the rest of the population's concerns about contracting COVID-19. Any semblance of ethnic pride was quickly replaced with anxiety.
Despite the clouds of suspicion, Asian media continued to grow in popularity even as hate crimes against Asians became more common.
The next global phenomenon was the record-breaking South Korean series Squid Game which became the most-watched Netflix show after its release in 2021. 
The  final season of Attack on Titan reached #4 on IMDb's list of most popular TV shows. The boy band BTS' first live concert in two years sold out four nights at the Los Angeles SoFi stadium, earning $33.3 million to become the highest grossing show run since 2012. So why was the reception of Asian entertainment so different to the everyday discrimination faced by the Asian community?
Part of the answer lies in the choice of photographs used in pandemic news coverage. The website of besea.n,  a UK-based charity advocating for better Asian representation, reported that news organisations over-represented ESEA people in their articles concerning COVID-19. Despite ESEA people constituting less than two per cent of the UK population, their faces were used in 20% of stock images. The report concluded that this led to 'racialised narratives of the virus…coinciding with a staggering increase in the number of hate crimes and hate incidents against people of ESEA heritage worldwide'.
Of course, the then President Donald Trump's insistence on referring to COVID-19 as the 'China virus' added greatly to this. The perception of Asian people in real life was separate to, and decidedly less glamorous than, the popular, sympathetic characters in heavily stylised shows and films.
Is the solution, then, to create more cinema about the struggles Asian people experience as a result of racism? Movie audiences certainly seem to take films at face value, sometimes confusing portrayal with endorsement; Dune was accused of being a 'white saviour' story despite the film and original book being intended as a critique against that very trope. 
A movie about the prevalent issues faced by the Asian community would highlight these injustices in clear terms and aim to inspire people to activism; after all, whilst Shang-Chi and Crazy Rich Asians were immensely popular, they were set in worlds more concerned with fantastical powers or the super-elite – a far cry from everyday life. The now classic Gran Torino does touch on the prejudices suffered by Asians of a lower social bracket. But making a film about painful experiences of discrimination seems like a sad way to bring attention to racism against Asians.
Instead, activists have found the more constructive avenue of fighting the misrepresentation of  Asian people in the sphere of social media. Given that 48% of Americans 'often' or 'sometimes' get their news from social media, organisations like Dear Asian Youth have utilised their platform to educate people about Asian history and the #StopAsianHate movement in neatly presented infographics, combating the negative connotations from coronavirus media with positive content about the Asian community. 
The successes of shows like Squid Game do of course play a factor in Asian popularity, but do little in the end to fight against the heightened racism which Asians have recently faced. 
Asian people (or Asian features) are desirable when they are seen as 'trendy' – with the rise of K-pop came the influx of YouTubers parading their Korean boyfriends on the internet, and the fox eye trend saw non-ESEA people pulling back their eyes in an imitation of the racist gesture that mocked the natural eye shape of many Asian people, except this time it was rebranded as a fashion trend. 
Self-proclaimed transracial Oli London took it upon themselves to welcome Ariana Grande into the Asian community following her photoshoot where she was accused of 'Asian-fishing'. Yet as with all trends, Asian-ness inevitably went out of style again when it was no longer cool to be Asian – and it was decidedly uncool to be associated with the  pandemic. 
Perhaps treating Asians as a novelty in entertainment contributes to the fluctuating cycle of trendiness. It is historically rare to see an Asian actor in a prominent role; of the 1300 top-grossing Hollywood movies from 2007 to 2019, only 3.4% featured an Asian or Pacific Islander lead, and a third of these roles were played by Dwayne Johnson. 
When every movie with a predominantly Asian cast or an Asian lead is also treated as a  statement about diversity in Hollywood, it's clear that the industry still has a long way to go in  normalising Asian presences in film. 
Asian creativity is required both on and behind the screen to work towards portrayals that avoid offensive stereotypes, and hopefully the last few years show that this journey towards consistent positive Asian representation has already begun.
Like what you've read? Consider supporting the work of Adamah by making a donation and help us keep exploring life's big (and not so big) issues!