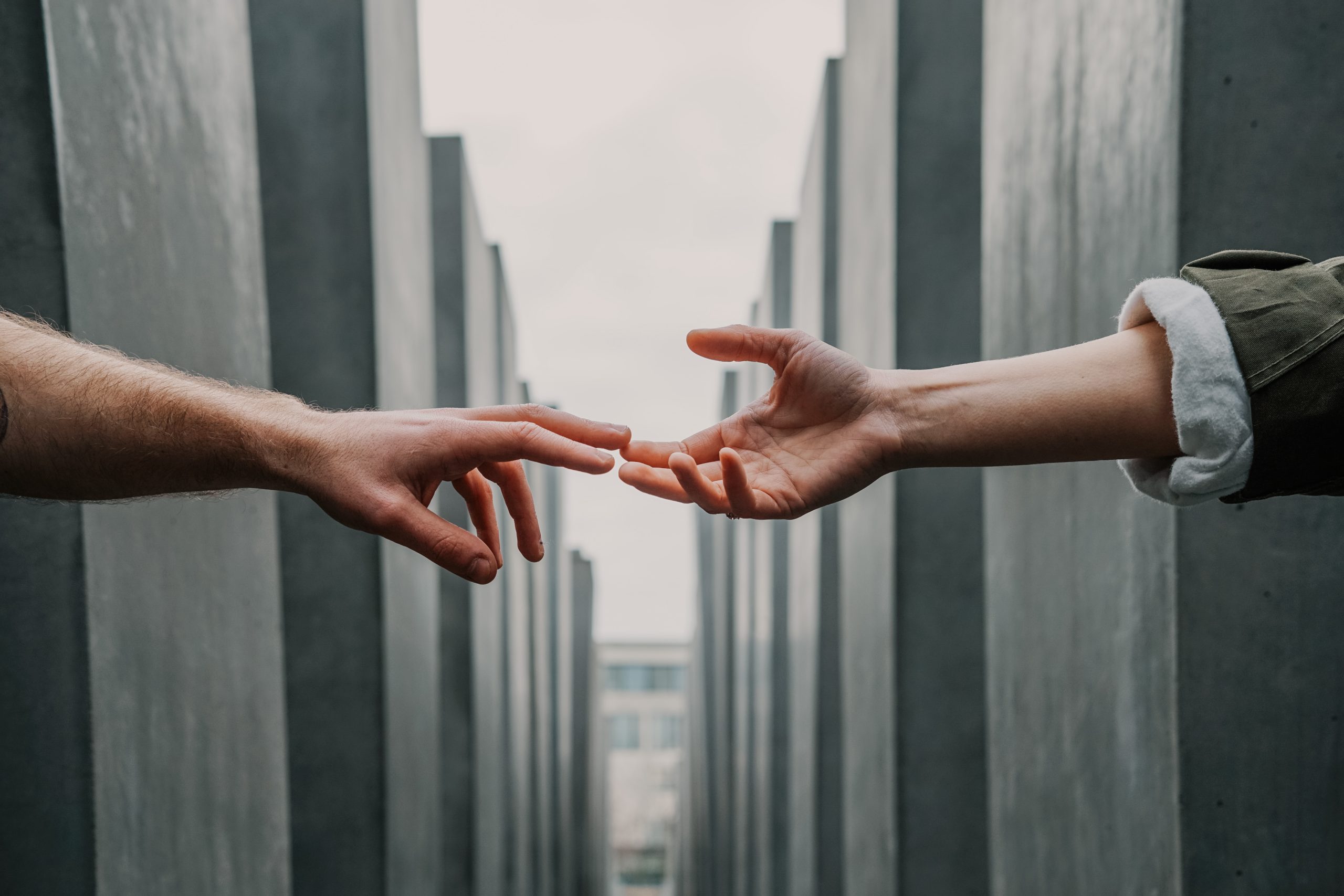 "Never again", the humanising power of war literature
Anyone who watched the Tolkien biopic earlier this year might well have been surprised at how much the First World War was behind the exciting adventures described in The Hobbit and The Lord of the Rings. We normally consider these great works of J.R.R. Tolkien as fantasy. We don't expect them to be a disguised form of war literature.
Having survived grisly battles like the Somme in 1916, Tolkien was known to rarely speak of his war experiences. Yet, according to his grandson, Simon Tolkien, the celebrated Middle-earth tales "had to have been informed by the horrors of the trenches".
For one thing, the friendship of Frodo and Sam mirrors the deep bonds forged between soldiers in conflict. Not knowing if they would return home alive, the two hobbits found strength and solace in companionship. When the fictional fighting is over, Frodo shares feelings of loss and trauma that echo those of veterans coming home from the actual war: "There is no real going back", Frodo says, "though I may come to the Shire, it will not seem the same; for I shall not be the same."
It may have seemed like some part of his own humanity was irretrievably lost in the trenches, but Tolkien found a way to carry on by imagining a magical land on the brink of destruction saved by those willing to make heroic sacrifices. In 1938, with Hitler rising to power and the threat of war rearing its ugly head again, Tolkien wrote to his publisher that "the darkness of the present days has had some effect" on his recent publication, The Hobbit. The author would later reveal how he began to conceive of his mythological universe in the middle of World War I, his lifelong passion for legends being "quickened to full life by war".
Out of bloodshed and unimaginable horrors there emerged stories where friendship and courage are the highest virtues, and where love is as much a powerful force as evil.
A similar trend appears the more we look at the genre of war literature, no matter how far apart the stories are in time and space.
It's in Kate's struggle to save her family from the relentless shelling of Biafra in Flora Nwapa's Never Again. It's in the impossible pain faced by English war nurse Vera while mourning her brother and her fiancé in her memoir, Testament of Youth. It's in the trauma haunting Paulina years after surviving torture and sexual abuse under Pinochet's dictatorship in Ariel Dorfman's Death and the Maiden. Biographical or fictional, fantasy or realism, stories of war from around the globe share the same emotional power that demands our empathy for the characters and their struggles.
But even as our hearts break along the way, war stories also (perhaps ironically) perform a function of healing, and help us to put the pieces back together by suggesting a path to reconciliation.
This trend is not found only in literature.
On 10 December 1948, the United Nations adopted the Universal Declaration of Human Rights, a covenant giving shape to a collective resolution as "the international community vowed never again to allow atrocities like those of [the Second World War] to happen again".
On 4 October 1965, after years of escalating Cold War tensions and amidst the bloodshed in Vietnam, Pope Paul VI addressed the UN entreating more efforts towards peacemaking and the preservation of life. "We are speaking for the dead as well as the living", the Pope said, "for the dead who have fallen in the terrible wars of the past … for the living who have survived the wars… never again one against the other, never, never again!"
History abounds with such statements, and they find a profound resonance in Nwapa's novel, where Kate voices her anguish:
"What arrogance, what stupidity led us to this desolation, to this madness, to this wickedness, to this war, to this death? When this cruel war was over, there will be no more war. It will not happen again, never again. NEVER AGAIN, never again."
An indignant and pained exclamation of "never again" seems to be the standard human reaction to the unimaginable, to the desecration of what was once held to be inviolable. It cannot be a coincidence that language, that most human of traits which differentiates us from other animal species, is the first response in addressing the immediate aftermath of conflict and war.
Whether written or spoken, language becomes a precious resource as we try to come to terms with the sheer inhumanity of atrocity.
In 2001, mere days after the harrowing events of 11 September, Ian McEwan, author of Atonement, wrote: "In our delirium, most of us wanted to talk. We babbled, by email, on the phone, around kitchen tables." Most of us were not actively involved in these events, yet we felt the need to talk them out of our hearts, as it were. A wave of shock and grief disseminated by extensive media coverage swept through the globe in the following days, weeks, months. Even in 2019 we can hardly mention the tragedy without a note of sorrow underlying our words.
As inherently social beings, humans cannot help but share in the pain of our fellows. Compassion seems to be built into our DNA, and language is our way of making sense of reality and trying to find a way forward.
But what's the point in saying "never again" if there always seems to be an "again"?
As important as it may be to externalise one's feelings after experiencing tragedy, language runs the risk of being pointless if it cannot move beyond the sentiments of the present. This becomes clearer than ever in social media, where the common practice of posting notes of condolence with such overused expressions as 'thoughts and prayers' increasingly obscures other, more efficient means of offering help after calamity. Never mind writing a letter to your local government or parliamentary representative; it's far easier to use hashtags and emojis. And it feels great to get a bunch of "likes" out of a virtual good deed.
In the aftermath of conflict, language must serve constructive ends and, crucially, suggest the necessary changes to be made in order to prevent future repetition of violence and bloodshed.
No matter how little it does to reconcile the disputes which led to conflict in the first place, blame-placing seems an inevitable outcome of war. But it's here that language can play an indispensable role of re-humanising those we might otherwise view as foes, when in reality it's not only preferable, but necessary to regard them as fellows and equals.
"Everyone says forgiveness is a lovely idea, until they have something to forgive, as we had during the war." C.S. Lewis wrote this in Mere Christianity, an essay published soon after the Second World War. History has shown how effectively one can destroy perceived enemies by dehumanising them. The Nazis did this by depriving the Jews of the state of "legal personae": no longer protected by law, they became aliens rather than members of the same society. History demonstrates that one of the main factors leading to this was the exorbitant reparations demanded of Germany for their previous war crimes.
In Death and the Maiden, the traumatised protagonist Paulina is given the choice between vengeance and forgiveness while confronting the man who may or may not have been her abuser. In asking the victim of his play whether she would "perpetuate the cycle of terror", Ariel Dorfman sees its haunting relevance to the many global wars of the 21st century. The 1991 play begs us to look beyond Paulina's pain and consider "how to live side by side with your enemies, how to judge those who had abused power without destroying the fabric of a reconciliation necessary to move forward".
This is the power of language when it addresses war: to re-humanise. To soften what became broken and sharp within ourselves and rethink the blame we lay on others. To remind us that our shared humanity must be protected above all.
Words are the first step in the right direction before one is able to react constructively, and war literature offers an authentic bigger picture where the us/them divide does not matter half as much as what is left afterwards. It can help the writer to perform a literary exorcism and bury their demons in the past. Crucially, it can also help the many who were less directly affected by conflict to find closure and move forward towards peace through the vicarious experience of resolution.
Still in Mere Christianity, C.S. Lewis offers very practical advice when it comes to acting charitably towards those we dislike: "do not waste time bothering whether you 'love' your neighbour; act as if you did."
Just as hate speech can easily turn into hate crime, constructive words of compassion can engender forgiveness and kindness, which might well change the hostile reality bothering us in the first place.
There is no point in waving the flag of "never again" if we cannot pursue reconciliation despite our hurt and anger, however justified these feelings may be.