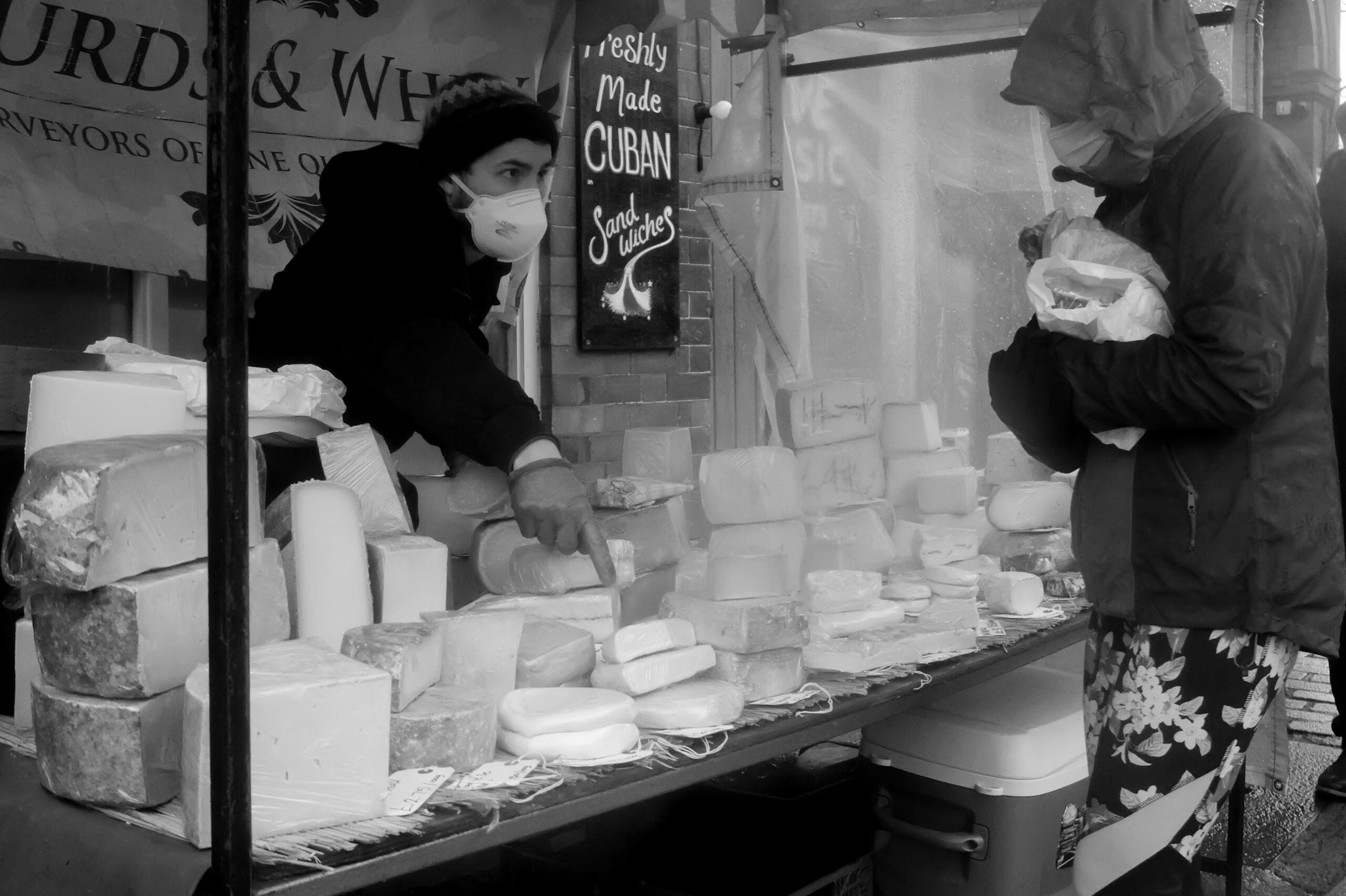 Half a kilo of hope and a bag of resilience please …
In this photo article, Sean Organ uses beautiful, monochrome images to take the reader on a tour of an award winning market set up by a group of volunteers near Birmingham, England. Capturing the characters with remarkable candour, he chronicles the challenges created by the UK lockdowns and the spirit of a community which refuses to die.
We're a community, a CIC (community interest company) not for profit. All of us are volunteers who run the market. So, it means it can be a little bit chaotic at times, but we're here every month. It's a great addition to Moseley!

The community always comes out and supports us no matter what the weather is, it brings Moseley alive. It's good for the economy, it's good for the local shops, cafes, and it helps put us on the map.

Izzy Knowles, Market Co-organiser
This year has been difficult for the traders, they've really, really, struggled. That's been the reason why we've desperately wanted to come and continue, to support them. We were closed between March and May in 2020, then with the help of the Council, who gave us a grant to put the 'one-way' system in. We were able to reopen in June and we managed to reopen every month since then.

So yeah it's been tough, but we're back and everyone has been supporting us and it's been a pleasure.
We are a part of the Farm Retail Association for credited markets so we've got quite a strict criteria, traders need to be from the local area and they've had to produce or grown, or reared their produce themselves they can't go and buy from somewhere else and sell it. And that's one of the reasons we are quite popular, because of its produce. We've got a non-local section at each end with fish and the olives.