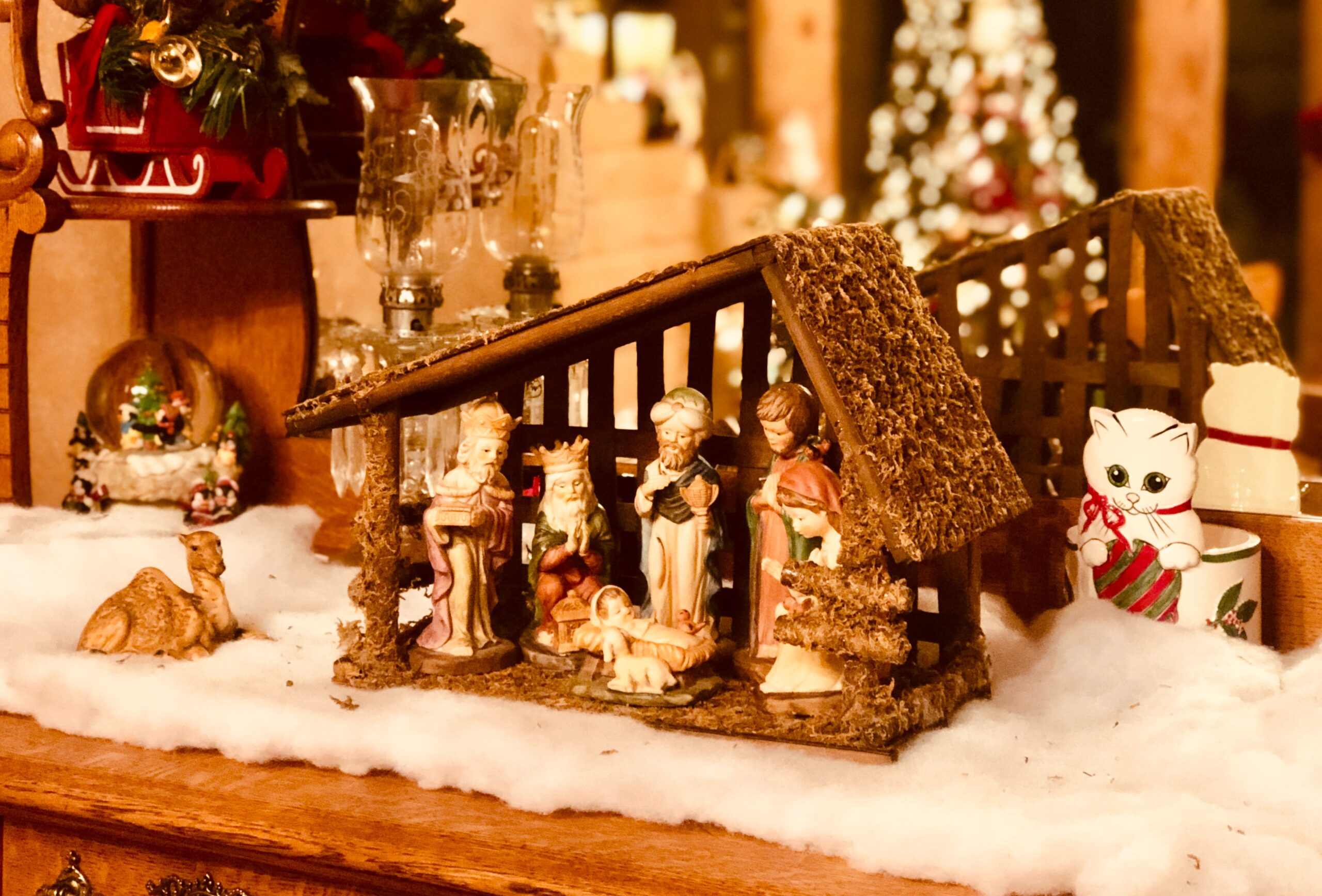 Ida Nieves remembers the Latino Christmases of her childhood. As 2020's celebrations loom, she wishes Bendiciones to all but is already missing the hugs!
Growing up in a Hispanic family – I'm proud to be of Puerto Rican descent – togetherness was always a big part of Christmas. Family and friends are important. Especially around the holidays. We couldn't wait to see Comadre or Compadre or Tio and Tia. We wanted to see what wonderful things they had for us. We wanted to spend time together.
When I was about six years old, Christmas morning in our Wales Avenue Apartment started off as good as any child's Christmas could get. My brothers Felix, Danny, Eddie and I had woken early, excited and ready to see what Santa Claus had left under the tree. I was sure it was all going to be great stuff because we had been pretty good kids all year. We had all jumped out of bed and met around the Christmas tree, not a bit tired, hair askew and in our pyjamas. We were ready to start tackling our gifts.
At some point Mom and Dad must have woken up because they appeared and together we began to open the presents. They let us go at it. Each one of us crawled on all fours, hands and feet entwined, as we fought to see who each present was for. There was a lot of shoving and play fighting, something that now with Covid-19 we would be anxious about. I wasn't thinking about that then, though. I was too much in love with the baby doll Santa had left under the tree for me.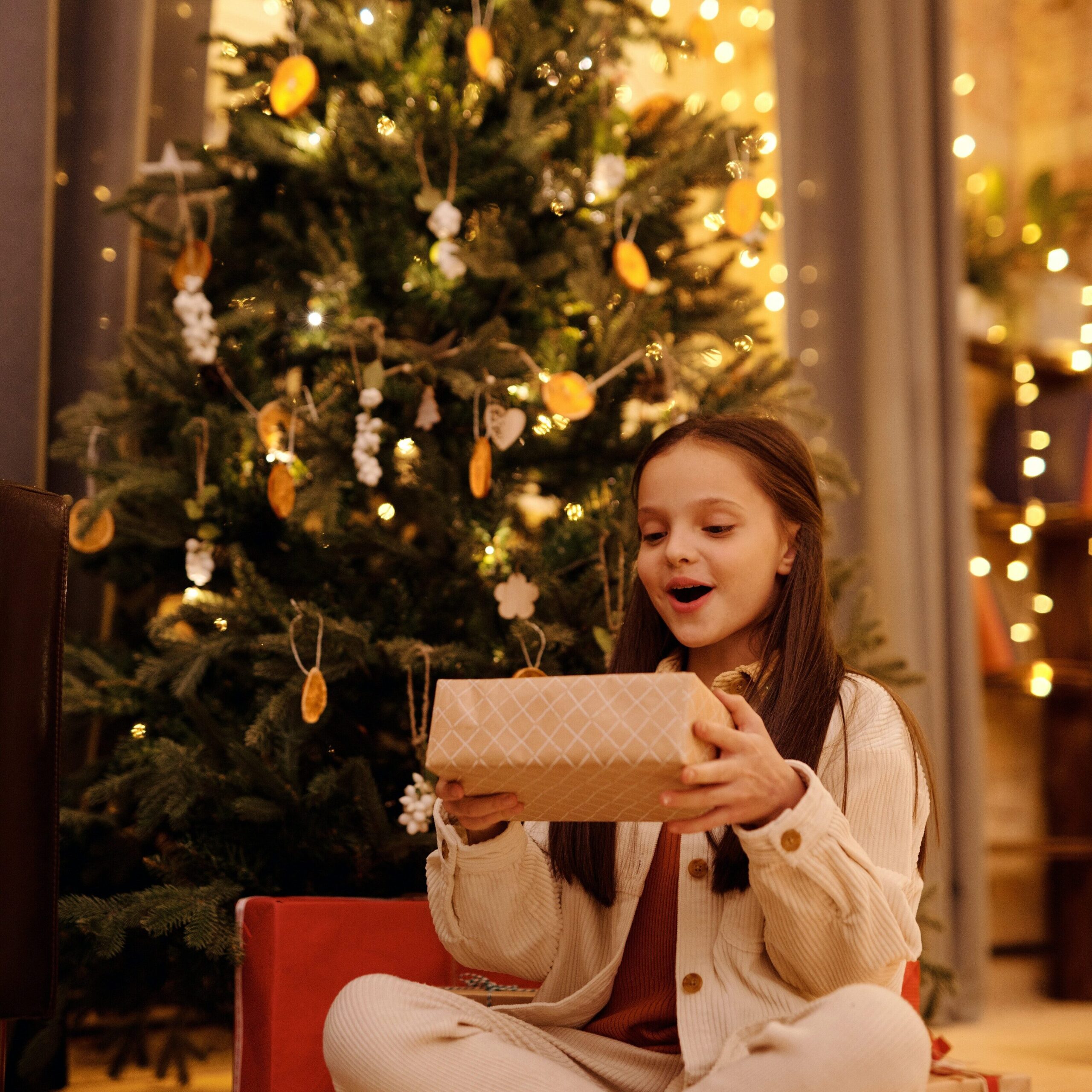 Coffee in hand, our parents watched over us for what seemed like forever as we revelled in the Christmas joy. We checked out each other's presents and were careful not to touch those Santa had left for the very special people who would be stopping by throughout the day. We wondered what time that would be. Did we have any concept of time as children? I'm not sure. When Mom told us, it was time to get something to eat and start getting ready, we knew that soon we would have visitors and it would be so much fun.
Getting ready and dressed was always a chore. The boys always took forever, arguing over whose clothes were who's and where was this or that. Since I was the youngest, my Mom would always help me get dressed and always did my hair.
I loved the feeling as she gently stroked my long hair with the 'rollie brush', as I used to call the small circular brushes we used back then. I think about that now, and I still miss the experience.
That truly was a feeling of closeness. It felt good. It was comforting, Now I wonder, is it still safe to be so close?
Dressed and ready, we kept ourselves busy and behaved. My Mom went into the kitchen to work on the Christmas dinner of Pernil, Arroz Con Gandules and Pasteles and my Dad sat on the sofa watching T.V. I sat with him, my baby doll hugged close to me and the boys playing with their cars on the floor near the sofa. A knock on the door soon alerted us, and we got ready…
Dad opened the door and it was one of his friends from the neighborhood. I don't remember his name – it's been years – but my father held out his hand to him, embraced him, and we all welcomed him with
"Bendiciones……Feliz Navidad!"
Bendiciones – God's Blessings. That will always be burnt into my memory.
Bendiciones. This was how we showed respect to our elders in my culture. And we still do. Rooted in our faith that greeting was always accompanied by a hug and a kiss – affection. It was always done with the best of intentions and well wishes. How we will miss hugs this Christmas!
Back then the procession of hugs continued … a few more neighbourhood friends, Comadre Lisi, Tia Lydia and Comadre Juana – this was our family that Christmas. I remember the laughing and the joking. The hugs and the kisses that went around – genuine, heartfelt, safe.
You have to understand my culture in order to know how hard Covid-19 has been on our habits. We thrive on gatherings, being together, happiness, fun. Christmas could see any Hispanic household filled wall to wall with innumerable guests.
Men gathered in bunches smoking and drinking while the women gathered around in the kitchen cooking, talking, gossiping, and watching over the children. There was a lot of gift-giving and noise, dancing and happiness. This was how we connected. How we were close. This was our Christmas. That was how I remember that Christmas.
So many years later, as I look back on pictures we took that Christmas Day, I always have a soft spot for that year …
We were just happy, living and enjoying life. We were around people we loved and we didn't have to worry about getting sick.
2020 is a totally different animal. Masks and gloves and social distancing have become a new normal. Gatherings are limited to only immediate family or only just a few people, as long as they have tested negative for Covid-19. And a time limit has unofficially been put on all we do to limit our exposure to risk.
How can we celebrate Christmas like that? Well, carefully – and with the respect, and love, and good of all others in mind.
Despite the trials, it's still Christmas time. There can still be joy, happiness, hope. Miracles even. We mourn those lost. We miss the ones who can't be there. We long for tradition and that old familiar familiar.
Bendiciones … This was the first and last thing Christmas guests in our house would hear. It always made things extra special. Years have gone by and times have changed. People have come and gone. Sickness is now in the air, and who knows what will happen tomorrow? For now, we still wish those Bendiciones to all. Pero de lejos. From a distance.
Like what you've read? Consider supporting the work of Adamah by making a donation and help us keep exploring life's big (and not so big) issues!