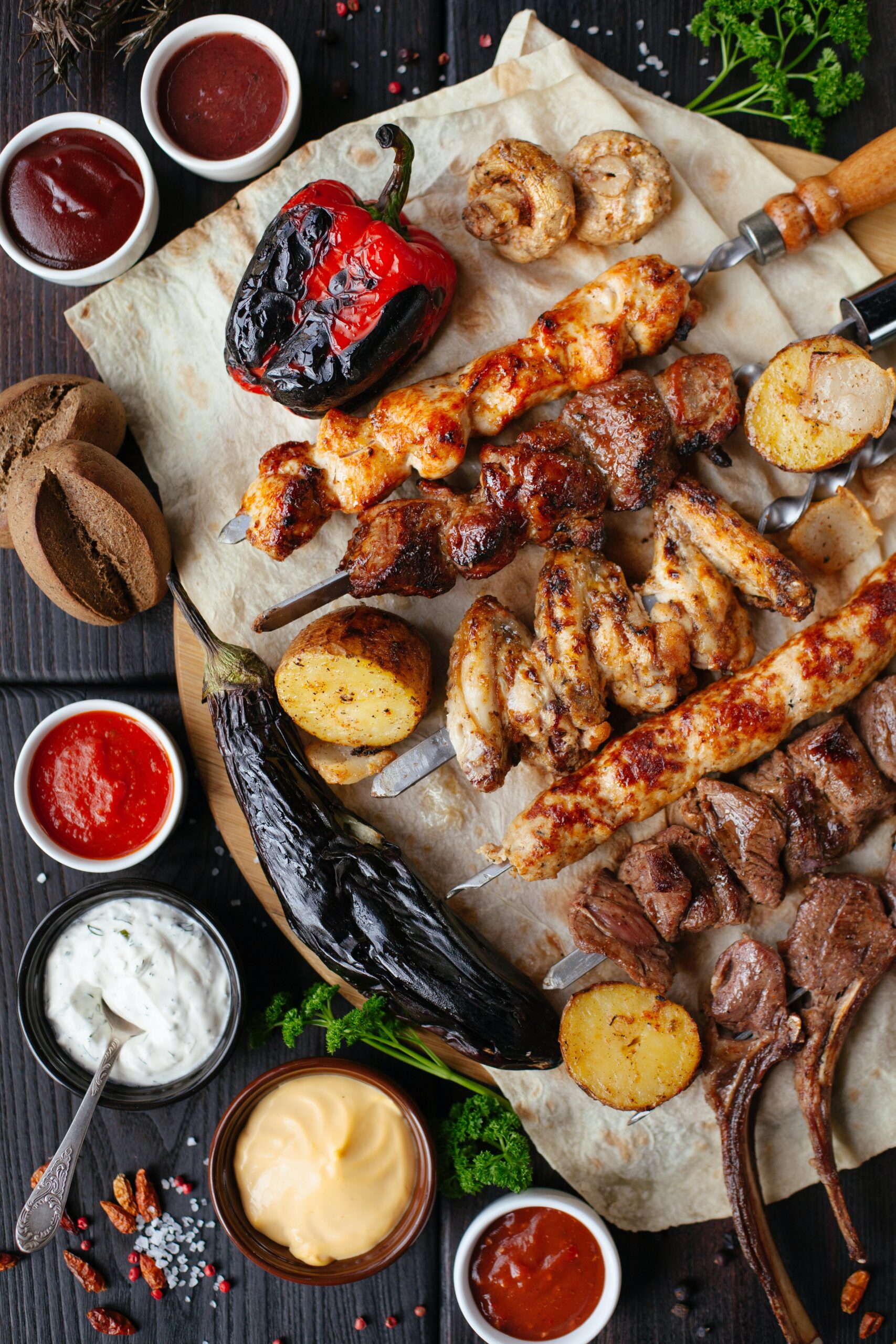 Whimsy in lockdown: how black bananas can end your isolation blues
A query about wood chips took Priscila Moscoso Meiller out of confinement into meaningful contact with others.
Another week, another lockdown cooking project (obviously): making my own smoker.
(For those unfortunate enough not to speak American English – heavy condescending sigh – a smoker is an outdoor barbecue that specifically cooks by smoke.)
Have I ever smoked anything? No.
Have I ever built anything? No.
But, despite being Ecuadorian, I do have an almost American love for all things barbecue, as well as a love for challenging cooking projects, and time to spare during this lockdown.
So, I went to the local expat Facebook group I am a member of, where I knew a lot of Americans would be able to advise me. I posted the following since I figured this is where I needed to start:
"I am looking for hickory chips or wood chips that would taste good and be good for smoking meat. Any help in this is greatly appreciated!"
Within 10 minutes I had responses – all from very burly men (from what I could see from their profile pics) – advising me on what my alternatives were.
One guy, in particular, wrote me a message with a very odd suggestion:
"Priscila, use really ripe, black bananas."
Wait, what?
"Would you put them in the small aluminium pouch to create the smoke (as you would with the chips)? Or just directly over fire? And do you use bananas or plantains?" I wrote back. There is a big stretch from wood to bananas… Was he pulling my leg?
"I used to have a restaurant and smoked meat at least twice a week. I ran out of wood once and used really black bananas and also really mature guavas. They are very sweet. Try putting all of these on top of a tray."
Ah! Ok, so this is an experienced guy. I told him I was looking to create my own smoker on a standard barbecue you know, as the first step, to try and see how this smoking adventure goes.
"I built my own. It's easy and cheap!"
"Ah! Really? Even better. Do you have any instructions or a guide? Maybe I'll start smoking meat all the time if I build my own. Do you know anywhere I can find some instructions?"
And with that, I threw simplicity out of the window. Now instead of some makeshift adaptation of a regular grill, I was going full out, building a smoker.
I saw he was typing for a while after my message, but then I got a voice note, with actual instructions on what materials I needed: a 55-gallon drum and some stainless steel rods. All things I clearly have in my house… Not!
But this guy seemed really excited about this, and, to be fair, why not take on a crazy project? He asked me if I have a welder.
I had to laugh out loud at this one.
"If you don't have a welder you can use a drill and a pair of pliers." Ok, now he's talking. I do have a drill and pliers at home. "And a grinder, and measuring tape."
He then asked me a pivotal question: "You do have a grinder, right?"
I wondered what a meat grinder had to do with building a smoker… So I asked: "A meat grinder? Or what type are we talking about?" You know, in case there are other types of grinders I was not aware of…
"A grinder to cut metal."
I laughed.
Clearly fearing for my safety, he asked: "Do you have anyone that knows how to use a grinder?"
I am a strong, independent woman. I can surely operate a metal grinder just as I can operate a meat one! "Yes!" I told him, "a good YouTube video and protective gear enable anyone," I wrote with a smiley emoji.
A long voice note of the dangers of using a grinder by myself ensued. "Ok, nix" (for non-Americans, that means a firm "no") "on the creative use of grinders," I tell him and thank him for his explanation.
Another long voice note followed. In this one, he offered to help me design and plan my smoker. He proposed an alternative to welding or drilling, which is building with bricks using a wall as support. (My mother might have something to say about me damaging her walls, so I canned that idea).
I thanked him for all his help and let him know I'd message him when I had an action plan for my smoker. (After some social-distanced, mask-donning mission to the DYI shop).
He didn't stop there but very excitedly encouraged me to not give up: "It is incredible to be able to smoke all the meats, fruits and vegetables you want. I started my own brewery incorporating in my ales all the amazing flavours from the smoking of pumpkins, fruits, and more."
And in this moment, I relished in the whimsy of humanity. Even in this lockdown, this stranger was able to share his passion with me in such a way that he has almost convinced me to take my cooking project to another level. Expressing my passion for cooking, seeking help in what I didn't know, I was able to connect with people around me, in a way that I might not have before.
I know I can find all these answers on Google, but in these times, when we sometimes view people as numbers on a curve or depersonalised through a mask, I am very glad that reaching out to a group of strangers was the first thing I thought of doing.
I shared something of myself in that question and got rewarded, not only by options of what wood to purchase, or with plans for a home-built smoker. Ultimately, people shared some of themselves in their answers.
So far away from people, but so close to humanity in so many ways: in the bad, yes, by sharing with them in confinement, but certainly in the good.
I have just received the latest message from my new project manager: "Many people here have fruit trees. Ask for a log or branches." I might need to borrow a wood grinder if I do that, but I'd be connecting with many more people and sharing passions and whimsy. 

Like what you've read? Consider supporting the work of Adamah by making a donation and help us keep exploring life's big (and not so big) issues!