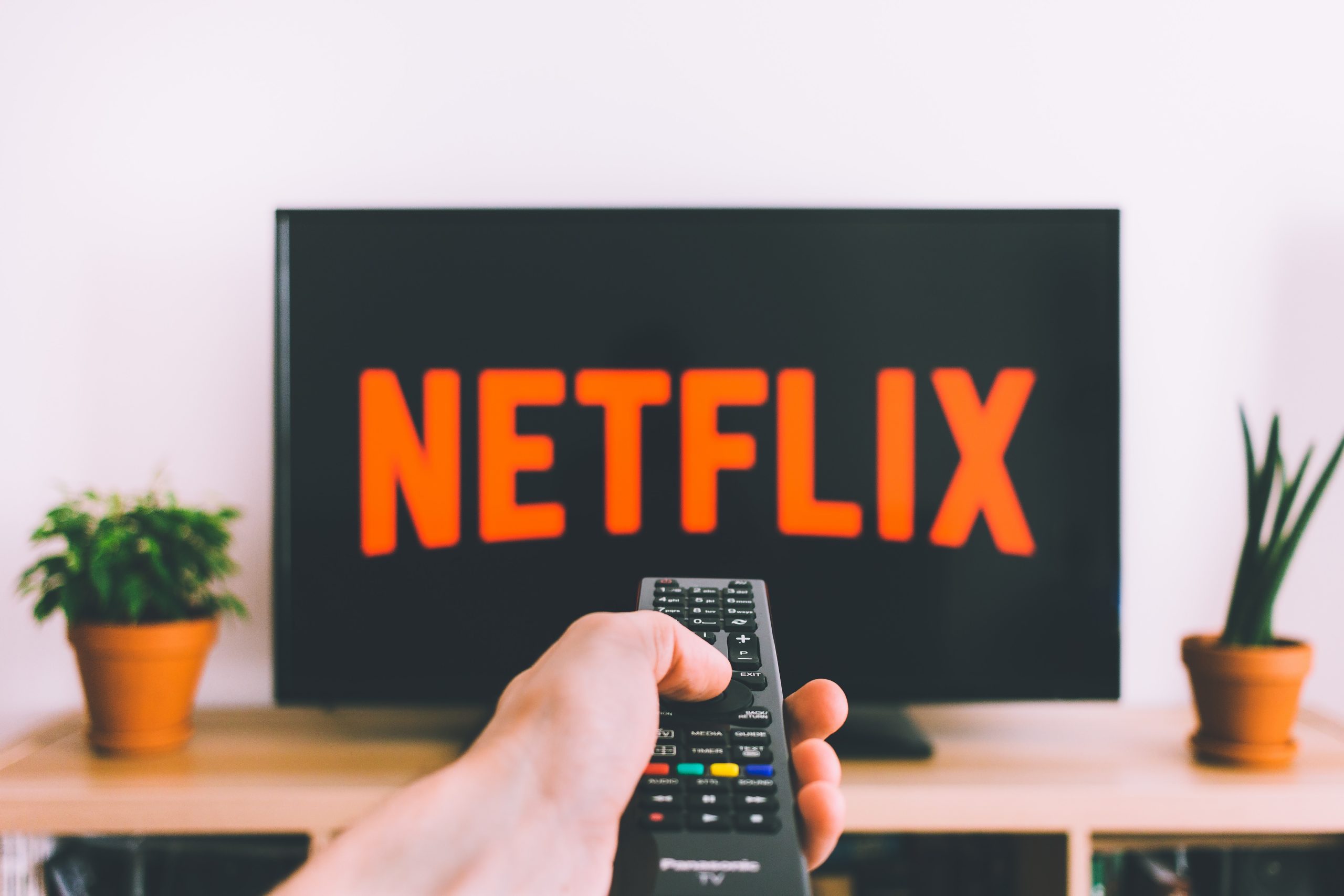 Finding middle ground: A review of The Two Popes film
This is one of two reviews of The Two Popes film. Read 'Men like us: A review of The Two Popes film'
When I heard that Netflix was releasing a film called The Two Popes, I was both surprised and apprehensive. It seemed entirely out of sync with the bulk of Netflix's produced content spanning thrillers, superhero blockbusters, romantic comedies, and science-fiction horror series. Predictably, the film provoked a backlash from some in the Catholic community for its inaccuracies and the liberties taken with its depiction of the Church, the papacy, and the two men themselves, as well as many important issues which it failed to address sufficiently (or at all): the sex scandals, the strained relationship between Pope Francis and the curia, Ratzinger's own past as a conscript for the Hitler Youth among others.
A scathing criticism by John Waters was published in First Things decrying a multitude of faults. However, I was unprepared for the impression it made in the wider world, given its nominations at the Academy Awards, Golden Globes, and BAFTA Film Awards, and the high praise it has received generally from critics for its direction, humour, and the quality of the acting by its two leads.
Speaking as a Catholic, I think it's time it receives some praise from one of us, too.
The Two Popes begins with the election of Pope Benedict XVI. Several years later, as the Church becomes embroiled in scandal and there are mounting public criticisms of Benedict's tenure, Cardinal Jorge Mario Bergoglio visits Benedict at his summer residence at Castel Gandolfo to submit a resignation letter from his post as Cardinal Archbishop of Buenos Aires. The film then traces a series of conversations between them, interwoven with flashbacks to Bergoglio's past, and concludes with Bergoglio's change of heart and Benedict's encouraging him to become his successor.
It requires no in-depth knowledge of real life events to see that the plot of the film is mostly fictional. Much has been written about the falsity and deceptiveness of the screenplay, from its invented premise to its grumpy, outdated, puffy-faced version of Benedict portrayed by the man who once seamlessly inhabited the role of Hannibal Lecter. The addition of actual news footage (taken out of context) between scenes further blurs the line between fact and fiction.
But art is rarely truthful by being factually accurate. Truthfulness is often allegorical, as when a fairy tale is truthful by depicting a great truth about life. The movie's title states that it is "Inspired by true events", and therefore is neither a documentary nor a biopic nor a history lesson. The point is not its accuracy or lack of it, and getting oneself entangled in this sort of scrutiny ignores that at its heart, The Two Popes portrays a markedly human Christian struggle between faith and doubt. That the leaders of the Church could themselves be subject to the same struggle and be burdened with the weight of guilt and grief (even if their conversations were imagined) was incredibly moving to me.
"It's not easy to entrust oneself to God's mercy. I know He has a very special capacity for forgetting our mistakes. God forgets, but I don't", Bergoglio says. It's not God who condemns us, it's we who condemn each other and ourselves. The film is unfailingly sympathetic to this: the complexities of the human person who suffers (as Bergoglio does during the Dirty War in Argentina), does wrong, and suffers further by questioning what part God must have played in the horror he has endured. The human person who questions how God can forgive him for what he has done.
Ratzinger says, "I think perhaps I need a spiritual hearing aid." It's because he and Bergoglio are fundamentally just ordinary old men – the film takes great pains to emphasise – who get out of breath walking, enjoy freshly baked pizza, and have trouble using technology. What a hopeful and encouraging statement that is to an ordinary audience stumbling to live rightly and failing often, as everyone does.
I concede that it is one-dimensional to use Jonathan Pryce's Bergoglio to represent all that is progressive and liberal, and Anthony Hopkins' Ratzinger to be his foil, conservative and dogmatic to the point of being unschooled in modern pop music. But it is precisely the easy caricatures which help identify the increasingly wide chasms of outlook within the Church.
The film is fundamentally hopeful because despite the seemingly irreconcilable differences between them, Bergoglio and Benedict find friendship and comfort in each other and remain ultimately unified – a picture of the Church's unity in the face of factionalism within and opposition or apathy without.
"In a world where conservatives and progressives are very entrenched, and moving further apart if anything, and a lot of vitriol, anger flowing both ways, we wanted to make a movie about finding the middle ground,"
screenwriter Anthony McCarten said.
"Because to progress together, we're going to have to retake the high ground for the middle at some point, and we're going to have to listen to each other more. We're going to have to find communion."
This perspective is sorely needed in a world besieged by identity politics. On a personal level, it calls to mind evenings spent (as a university student in London) locked in passionate theological debate with my friends over a pint, from which I would emerge with greater compassion for differing points of view from my own, and a renewed resolve to further explore my faith in light of our common love for God, the Church, and each other. No matter how vehemently we argued, we always parted amidst laughter and warmth, and I would return to my dorm room with the happy sense that I had tasted a little bit of what humanity, at its best, can achieve.
Perhaps most importantly, The Two Popes is a testament that the Church still has a significant and relevant role to play in a modern secular world. But the approach she should adopt moving forward does require some reflection. It's easy, as the Ratzinger character does in the film, to dismissively attribute the dwindling numbers of people following religious vocations or even remaining as practising Catholics to "Western relativism, or permissiveness, or… Anything goes." It's much harder to put in the work required to wipe out sex abuse, banking fraud, and corruption from within the Church's ranks. Hardline Catholics shrink before the word "reform", worried that basic teachings will be altered and the Church will eventually depart from its 2000-year old roots. Coincidentally, they're precisely the same people who despised The Two Popes. It's not a reform of dogma that is essential, rather a reform in the kind of face that we project to the world.
The task is not to fall into the trap of becoming like the pharisees, quibbling about the minutiae of their laws and rituals, but to be as Jesus was amongst the tax collectors and sinners: merciful.
There's a scene in which Bergoglio tells Ratzinger about the moment he decided to enter the priesthood. On his way to see his fiancée, Bergoglio wanders into a deserted church where a priest beckons him into the confessional. He tells the young student that God told him to hear confessions that day, but no one else had come into the church. He suggests that maybe it is Bergoglio whom God wants him to speak to specifically. Bergoglio realises that this is the sign that he has been praying for and immediately leaves his old life behind. It is no shame to say that I wept when I saw this scene, unassuming as it was, in its black-and-white quietness. It remains one of the most beautiful bits of cinema I have experienced in my life. Didn't Keats say that beauty is truth?
You see, The Two Popes is not about two popes. Its power lies in the fact that it is about you and I. You and I in all our frailty and weakness, searching for meaning and purpose, hoping and hoping and hoping that we'll find Him – as we sometimes do – on the journey.
This is one of two reviews of The Two Popes film. Read 'Men like us: A review of The Two Popes film'
Like what you've read? Consider supporting the work of Adamah by making a donation and help us keep exploring life's big (and not so big) issues!